Photo Pages 1-2-3-3a-4-4a-5-5a-5b-6-6a-6aa-6b-6c-6d-6e-7-7a-8-9-10-11-12-12a-13-14-14a-15-16-17-18-19-20-21



<![if !vml]>

<![endif]>

Thanks to Hap Lamberth for these photos: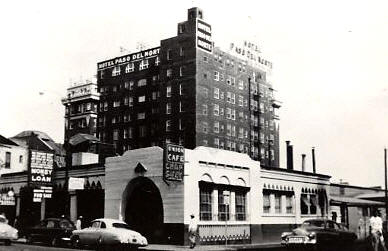 Hotel Paso del Norte - early Fifties

Downtown El Paso 1908 [click for larger view]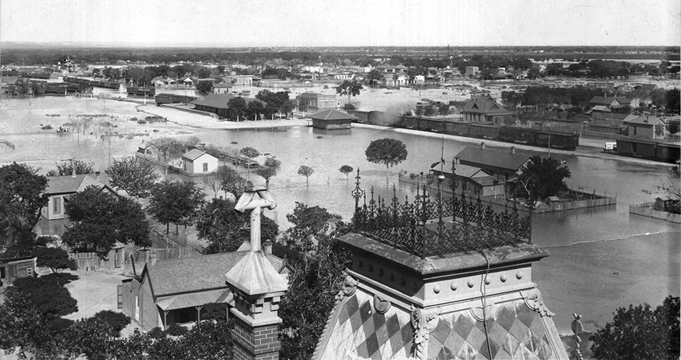 El Paso flood - 1897 [click for panoramic larger view]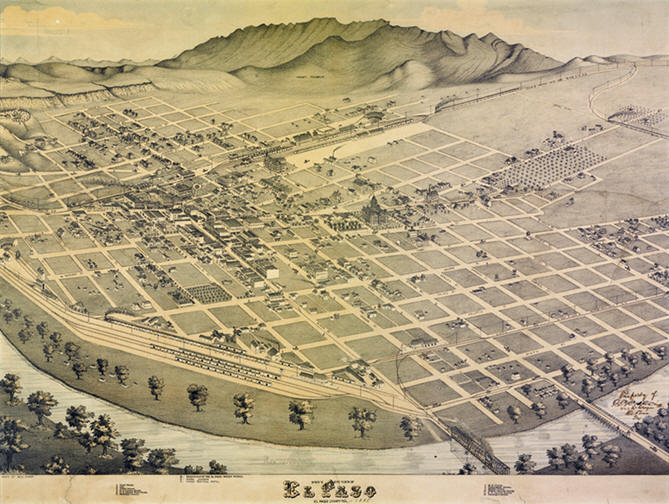 El Paso 'Birdseye View" 1886 [click for larger view]
---
Thanks to Gary Wofford (AHS '58) for these photos, circa 1890
View from about where the Plaza Theatre is now, looking south down El Paso street toward Juarez;
The tracks in middle of street are probably for El Paso-Juarez mule-drawn trolleys, as shown below this photo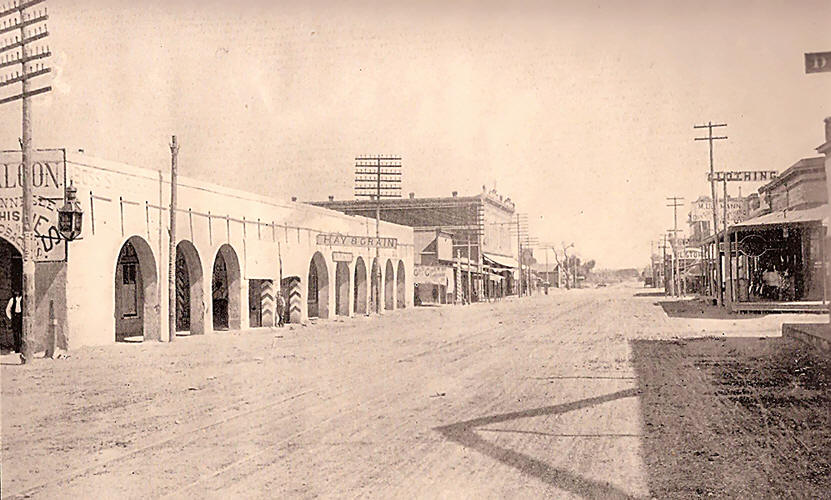 Click above photo for larger view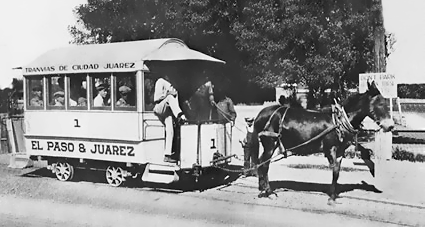 Plaza Park looking Northeast. Railroad tracks run just north of the plaza in front of the dwellings. This became a problem as
El Paso grew, which is why the railroad was built underground through town, completed in late 1940's, early '50s.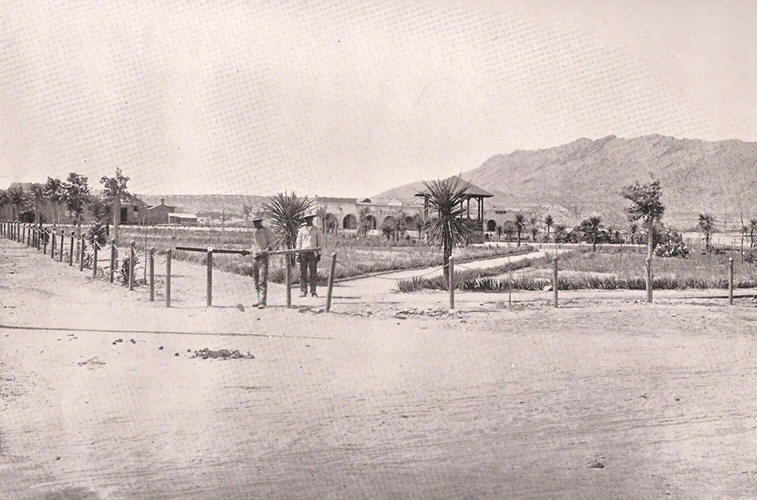 ---
Photo Pages 1-2-3-3a-4-4a-5-5a-5b-6-6a-6aa-6b-6c-6d-6e-7-7a-8-9-10-11-12-12a-13-14-14a-15-16-17-18-19-20-21