Mary Martha Monroe Lappe made this Coolest of Cards, Thank You MM !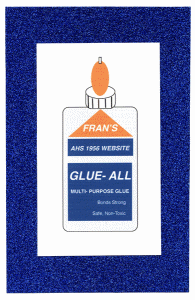 And Thank You All for Signing It, I Love You !
And Thank You So Much for the $300 Gift Card !
[Crassly stating the $ amount because several of you have asked]
Click Here to See Card & Signatures Larger

---
---
50th Reunion 2006
Fran with "Plaque of Appreciation"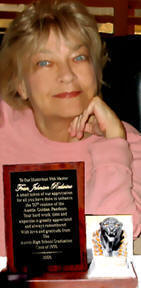 Thank you, Classmates!